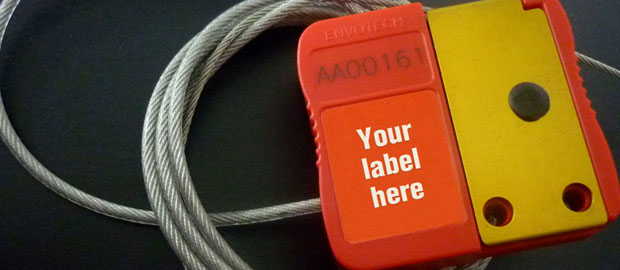 K-Flex-R is a revolutionary product developed for securing a wide range of assets. It employs Envotech Patent Pending Floating Locking Mechanism for secure and easy sealing. For accountability and responsibility ownership, K-Flex-R provides two receptacles holes for sealing with two disposable seals (Envotech StarSeal recommended) The reuseable Floating Locking Mechanism makes the K-Flex-R low cost per sealing and practically seals any assets.
Application
Hight security cabinets
Airline Cargo Carts
Utility Meters and Valves
Inland transportation
Freight containers
And many more
Key Features
Re-useable cable locking mechanism.
Requires no tool for removal.
Two Receptacle Holes for sealing.
Low cost per sealing.