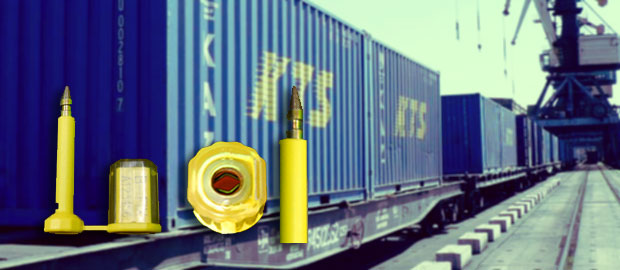 B-Fix is classified as high security barrier seals as compliant to IS0 17712. The locking mechanism is embedded in a groove in the metal bush , making the seals stronger and more difficult to tamper ,the barrel is made of high quality ABS Material to withstand impact and reveal evidence of tampering. The barrel & pin are embossed High Security "H" . The pin is moulded with high-impact ABS material.The special high resilient ABS material does not break easily but will clearly show evidence of tampering.
Application
Shipping containers
Railway containers
Trucks
High Value Storage
Key Features
8mm bolt diameter with head diameter of 19mm
Suitable for temparatures ranging from -40'C to 110'C
Barrel & Bolt are joint for easy storage and handling
Requires bolt cutter for removal
Laser marked serial numbers on barrel for enhance security
Laser Marking on bolt is available
Available in standard colors; Blue, Green & Yellow
Special colors are available on request, subject to MOQ.
Available with opaque & transparent cover
Laser marking
Customize Letter or Outline Logo
Sequential numbering
Laser Barcoding
Average Breaking Strength : > 1,000 kgf
Barrier : ABS Material
Bolt : Free Cutting Steel