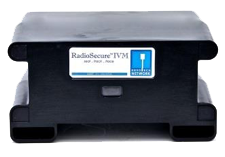 RadioSecure IVM is the latest innovation for tracking intermodal containers and conveyances using active RFID, GPRS and GPS technology.It enables shippers, manufacturers and logistics service providers and asset owners to actively monitor the security and integrity of shipments or asset as their goods move through the supply chain.
The RadioSecure IVM is the base member of the RadioSecure range of products with wireless connectivity to the SLA, SLE and SLS. RadioSecure IVM combines a covert GPS tracking and an GSM Module for relaying the status to the GPRS server. When a seal is compromised, the device sends event and location information immediately to the stakeholder.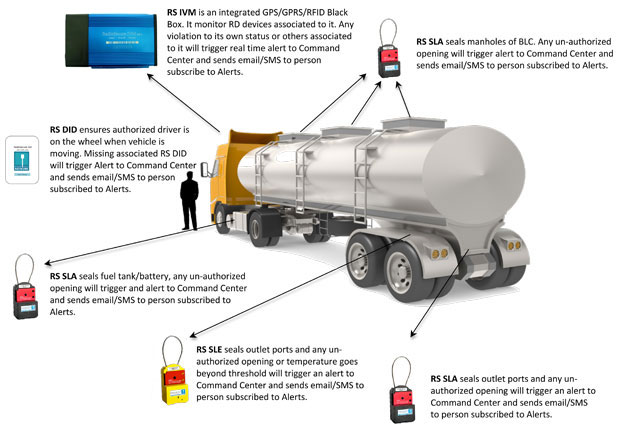 Function
The RadioSecure IVM wirelessly monitors security status of its accompanying SLA/SLS and reports via GSM infrastructure to a web based supply chain security and visibility system. In the case of an Event(unauthorized Seal Tamper etc…) the Device immediately reports the Security breach.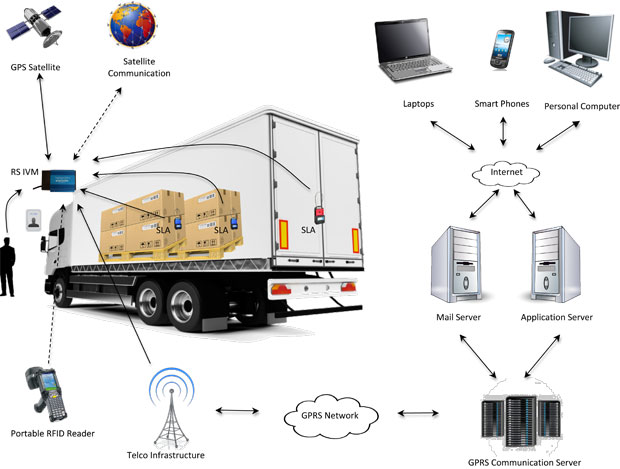 Ease of use
The Device is fixed permanently to a primemover.It's small footprint and rugged design make this Patent Pending In Vechile Monitor a very versatile solution to monitior SLA/SLS.
Types of IVM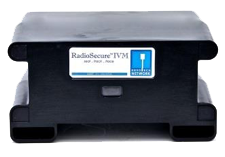 Application
Intermodal Container Transport
Web base security & visibility system
Global Asset Tracking & Identification
3PL Thirdparty Logistics
Key Features
GPS and GSM chips are embedded for location and communication capabilities
Powered by external power from the Primemover has small capacity rechargeable lithium battery as a backup power.
Specifications
Model Number
RS-IVM-024A
Radio Frequency in Vechicle Master
Physical
L x W x D
Weigth
131mm x70mm x 25mm
250gm
Environmental
Temperature
Humidity
Weatherproofing
-30°c to +70°c
95% non condensing
IP54
Wireless
Frequence
Active Transmit Power
Range
Protocol
Air Data Rate
ISM 2.4GHz QFSK modulation
<18dBm(~100mW)
200m L.O.S
Proprietary
250kbps
GSM/GPRS
Bands
SIM
GSM/GPRS/EDGE Quad Band
Dual-SIM slots (Primary & Secondary)
Electrical
Input Voltage
Backup Battery
Active Current Drain
Inactive Current Drain
8v to 30v
Rechargeable 3.6v,1.5AH AH Lithium Polymer
240mA
10mA
RF Data
Packet Data
32 bytes per FIFO
Interface
Audio/Voice
Digital Input/Output
Anolog input/Output
Serial
Optional
8
2
1