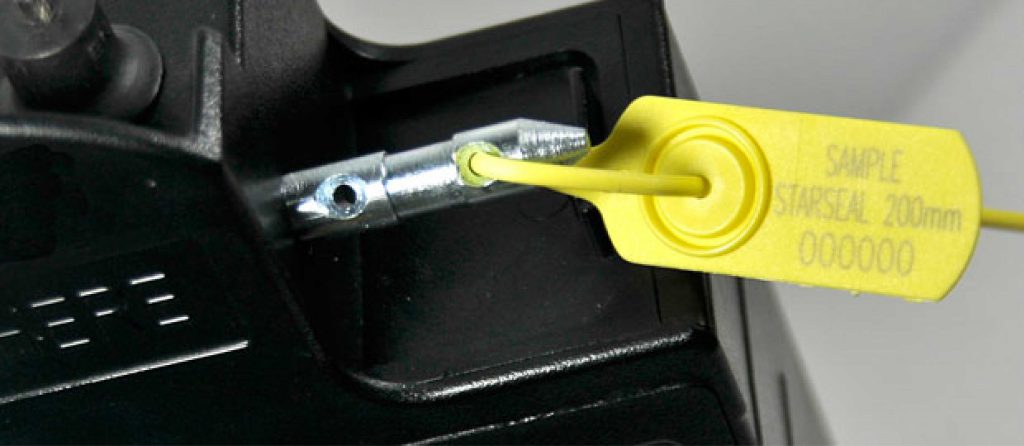 The Starseal is a Flexible & Versatile seals. That is a variable length seals with smooth round tail and metal insert in locking chamber to enhance tamper resistance. Meanwhile, the locking mechanism is stainless steel locking jaw and the e welded cap is strong and weather resistance.
Application
Airline food / duty free trolleys
Courier bags
Cash bags / ATM Cassettes
Hospitals / clinic waste bags
Coil boxes
Postal and Mail order bags
Inland transportation
Key Features
Each seal conforms to a variable loop design.
Extra secure stainless steel metal jaw.
Requires no tool for removal.
Small trap diameter is suitable for applications with small sealing apertures.
Smooth strap is more user friendly than conventional strap designs.
Available in standard colors, Green, Red, Blue, White, Yellow
Special colours are available on request, subject to minimum order quantity.
Available in mats of 10 pieces.
Laser marking or Hot Stamping
Customize Letter or Outline Logo or Moulded logo
Sequential numbering
Laser Barcoding
Average Breaking Strength : About 15kgs
Body : Polypropylene
Jaw : Stainless Steel