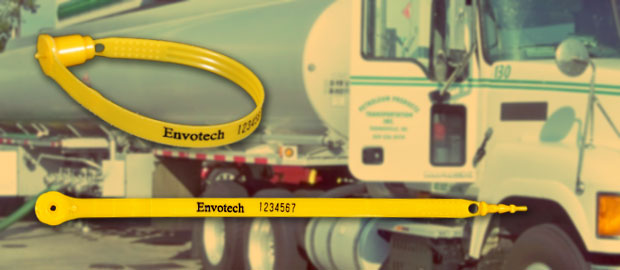 R-Fix is a fixed length seal and an engineered plastic jaw a locking mechanism & it has unique double locking machanism to enhance its security against tampering .The strap is smooth for easy handling and flexible .
Application
Security Containers.
In-land transportation.
Tankers.
Warehouses.
Vehicle Doors.
Key Features
Each seal conforms to a fixed length loop design.
Through hole indicator on sealed position.
Suitable for temparutes ranging from -20'C ~ 80'C.
Can be molded in high quality food grade polyproylene.
Easy manual removal by hands.
Double locking mechanism gives a higher level of security once applied.
Available in standard colors , White, Blue, Yellow & Green.
Special colors are available on request, subject to minimum order quantity.
Available in mat of 10 pieces.
Laser marking or Hot Stamping
Customize Letter or Outline Logo
Sequential numbering
Laser Barcoding
Average Breaking Strength : About 30kgs